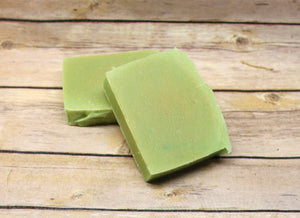 "Green Goddess" Goat Milk Soap - Gardening soap
4 Ounce Bar (Note: handmade product. Size/weight may vary) 
A think, rich and buttery lather with a powerful pumice punch to clean the dirtiest hands! scented with lavender and lemon to brighten your day!
All Natural & Farm Fresh Ingredients:
Goat Life Farm's Raw Goat's Milk, Mango Butter, Saponified Sunflower, Coconut,Palm, Avocado, Castor Oils and lemon and lavender Essential Oil.